How I Made An Extra $5K In The Third Quarter of 2018
This post may contain affiliate links. Feel free to view my disclosure 
here.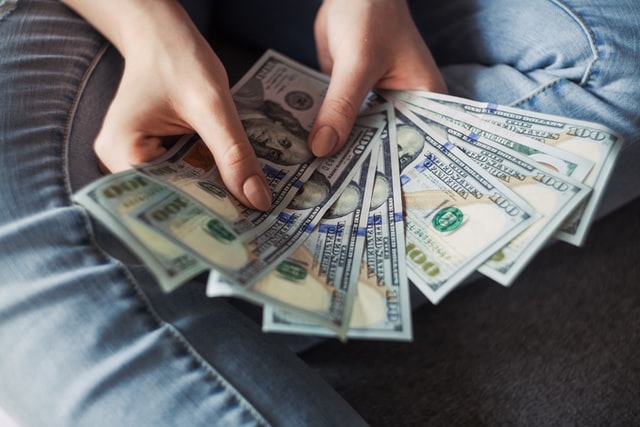 The third quarter was pretty nice for me. Actually, it was more than that. It was the best quarter that I ever had since I started keeping track of my side hustle income. I made $5055.60. That was freaking awesome. In the third quarter of 2017, I only made $1598. I made more than three times that amount in the third quarter of 2018.
I also almost made $2000 more than I did in the second quarter of the year. I'm doing something right. I'm hype to see how I do for the rest of the year.
Third Quarter of 2018
Here's the breakdown:
Sponsored Posts & Links – $2853.59
For the second quarter in a row, sponsored posts & links were my top income earner. I had a couple of companies that I worked with this quarter. I should have a few more that I'm working with during the next quarter as well.
eBay – $1323.34
This is the highest that my eBay income has ever been in a quarter. I love selling stuff on eBay. The next quarter may blow this one out the water due to it being the holiday season. I'm also still adding new things to my eBay store every week, so that will also increase sales.
Are you interested in learning more about eBay? Check out my course, How to Make Money in Your Spare Time with eBay. In the course, I share tips on how you can go from making $0 to making a couple hundred per month in your spare time, whether that's after work or on the weekends.
Other – $323.77
The next side hustle income category is other. It includes money made from eBates, StubHub, and more. This category can be higher some months and super low during the others.
Ads – $176.04
My ad income was a little lower this quarter. I'm not worried about it. My other income streams are going up. I'll be doing a strong traffic push in the fourth quarter. I want to get to 25,000 page views so that I can apply for Mediavine. From what I hear, they pay the best when it comes to ads.
Freelance – $145.35
Shockingly, I made some money from freelancing in the third quarter. I worked with a client earlier in the year and the article was FINALLY approved in late June. The deposit hit my account in July. There's a good chance that you may not see freelance on the income reports in the future because it's not a side hustle that I'm actively pursuing. Freelance writing is a lot of work. I may do it every once in a while if I know the client, but I'm not actively looking for freelance work. I have an eBay store and a blog that is growing.
Affiliates – $125
I made a little money with affiliates this quarter. I haven't pushed my old articles with affiliate links that much or wrote many review posts. I have to change that this quarter. It would be cool to get an end of the year boost with my affiliate income.
Other Selling Platforms – $108.51
The final category is selling on other platforms. Last quarter I had a lot more sales outside of eBay. This one, not so much. I can tell you what I did have though, a lot of flakers. LetGo is full of them, but I'm still going to list my items there. I'm looking forward to the fourth quarter. I have a feeling that I will get a few sales on Mercari and Facebook Marketplace.
This was my highest side hustle income. I'm not stopping and getting lazy. I want to eventually double and triple this amount. When that happens, my debt will go down a lot quicker. I can't wait until that happens.
Past Income Reports
How I Made Over $11,000 Side Hustling in 2016
How I Made $4900 in Side Hustle Income the First Quarter of 2017
How I Made $3215 in Side Hustle Income the 2nd Quarter of 2017
How I Made $1598 in Side Hustle Income the Third Quarter of 2017
How I Made Nearly $12,000 Side Hustling in 2017
How I Made an Extra $2905 in the First Quarter of 2018
How I Made an Extra $3120 in the 2nd Quarter of 2018
How was the third quarter for you?
Resources That Can Help You
Bluehost – None of this would have happened if I never started blogging. The Butler Journal has been hosted with Bluehost since 2013. If you are looking to take your blog to the next level, you should consider them. You can get your hosting for as little as $3.95 per month (this low price is only available through my unique link).
Ebates – Ebates allows you to get cash back on your online purchases. I started using ebates last year and have already received some money back. Sign up for ebates through my link and get a free $10 cash back!
Airbnb – If  I can't find a hotel deal when I'm traveling, I use Airbnb. I've used it in places such as Havana, Cuba and Miami, FL. Both places that I stayed in were nice. Use this coupon the first time you book a stay with Airbnb, and you can save $40.