2021 Black Friday & Cyber Monday Sales
Happy Black Friday or Cyber Monday (depends on when you opened the e-mail). There are hundreds of sales and deals available for the next couple of days. Some of my products are on sale while others are at regular prices.
Rakuten
If you shop online, you should make sure that you're getting cashback. With Rakuten, you can get cashback on nearly all of your purchases.
My Money Chronicles Shop
I am having a sale on items in my store. Make sure you grab your Selling Sh*t on eBay shirt or one of my other designs today. If shirts aren't your thing, I also have coffee mugs and hoodies.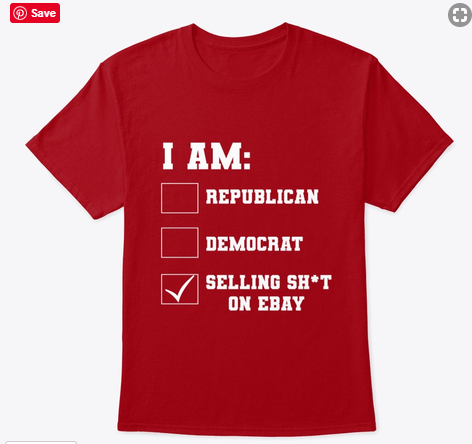 Black Friday – 15% Off. Use Code BF2021
Cyber Monday – 10% Off. Use Code CM2021
Atlanta Mart
I'm currently running a sale on the items in my eBay where all users receive an extra %15 off if they spend $20 or more in the store. Check out my store by clicking on the image below.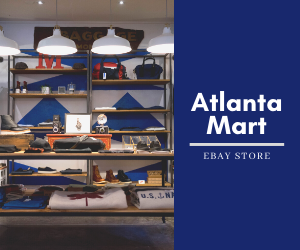 Bluehost
Have you been thinking about starting a website? If so, this is the time. Bluehost is having a blowout sale this weekend.  The prices for their shared hosting plans will drop to the following prices:
Basic Plan  – Regular price is $3.95 per month. The sale price is $2.65 per month.
Plus & Choice Plus Plan – Regular price is $5.95 per month. The sale price is $4.45 per month.
Pro Plan  – Regular Price – $13.95 per mon. The sale price is $9.95 per month.
For more information about Bluehost, check out my review of them HERE.
How to Make Money In Your Spare Time With eBay
If you are looking to make money with eBay, check out my course. In it, I share tips that will help you become an eBay guru. The course features six modules that go over things such as items to sell, how to create an account in less than 20 minutes, proven strategies, and more.
The course is currently $99.  Click on the image below for more info.
Amazon will have hundreds of deals out there. Make sure that you check them out at my Amazon Store here.
Making Sense of Affiliate Marketing Course
Affiliate Marketing is one of my favorite ways to make money with my website. There are a lot of blog posts or courses out there that will give you tips on affiliate marketing. The Making Sense of Affiliate Marketing course is hands down the best one. The course goes not only goes over what affiliate marketing is, but it also goes over affiliate programs to join, how to get readers to convert, other strategies, and more. I took the course earlier this year and started implementing some of the strategies as soon as possible. I made my money back within six weeks.
Michelle (Making Sense of Cents) is offering a promo code for 20% off. It's valid until November 29th, 11:59 PM. The promo code is BLACKFRIDAY21.
Click here to sign up for the course.
30 Ways to Make Extra Money
Do you need ideas on how to make extra money? If so, check out my ebook, 30 Ways to Make Extra Money. This ebook is full of ideas that pretty much anyone can do.
Fanatics
If you're a sports fan, check out Fanatics. They have deals on all of their jerseys and more.
Work Hard Travel Well Apparel
20% off all merchandise
CODE: BFCM21
Have you considered making an ebook? If the answer is yes, then you should check out this course from Michelle Jackson. She shares several tips on how she's made thousands of dollars in the last few years with ebooks.
⁠
Black Wealth Apparel
Stubhub
If you are shopping for a sports fan, check out Stubhub. They are one of the best platforms to purchase tickets from.