30 Gifts for Entrepreneurs and Freelancers
This post may contain affiliate links. Feel free to view my disclosure 
here.
Are you wondering what gift to buy for an entrepreneur or freelancer? Have you struggled to ask people what would be an excellent gift for them? If so, this article contains a roundup of 30 gifts for entrepreneurs and freelancers. There are things for all kinds of freelancers and entrepreneurs in this post. I know that you'll find something.
Amazon Echo
This little speaker can go a long way to make the life of an entrepreneur and freelancer easier. It supports Amazon's personal assistant, Alexa, which can come in handy when the freelancer or solo entrepreneur faces many trivial tasks that can be outsourced. Moreover, the speakers keep the person updated on critical industry news and reports and provide entertainment. Another great benefit of an Amazon Echo is that it can order you and your employees' lunch or an Uber. With its ability to save time and simplify trivial tasks, an entrepreneur or freelancer will appreciate this as a gift.
Amazon Kindle
Kindle Unlimited Membership Plans
Reading is part of your daily operations as an entrepreneur or freelancer. You can go through a few books in a day to get new ideas and inspiration. Giving someone who loves books an Amazon Kindle will be thoughtful.
Essential Oil Diffuser
The daily life of an entrepreneur or freelancer can be stressful. Stretching time to beat the deadline, managing the business, and ensuring all the client's requirements are met, a time out in solitude is always refreshing. There is no better way to re-energize and relax your mind and body than using essential oils. The oils help to enhance a person's mood, making them more relaxed, productive, and positive. And with a diffuser, a person can access all these benefits at the comfort of their working desk.
Virtual Keyboard
A virtual keyboard is a handy tool as it can work on any Windows-based UMPC with a passive touchscreen, including tablet PC, Ultra-mobile PC, and panel PC. As you can imagine, an entrepreneur will spend part of his or her days sending and responding to emails, while freelancers spend their days typing. That is where a screen software keyboard comes in with its large enough keys that can be typed with fingertips.
Hydra Smart Bottle
This is a unique gift idea for entrepreneurs and freelancers. This is not just a normal bottle. It includes a Bluetooth speaker, a power bank, and hydration tracking. With less time to take care of our hydration level, a device like this can be a lifesaver, especially if you are on the run a lot.
Square Card Reader
Square is a groundbreaking platform that enables a person to accept credit cards using a reader plugged into an iPhone, iPod touch, or iPad. It is an easy-to-use mobile app. With this service, you don't have to pay any monthly fees, merchant accounts, or even sign a contract. You have to pay a fee for every transaction. This can be a great gift to freelancers and entrepreneurs as it will ensure they can carry out their transactions anytime, anywhere.
Verizon Jetpack Mobile Hotspot
Having internet access is essential for entrepreneurs and freelancers as it ensures they can still work in remote areas. It is a better option than using a cell phone plan or hiring a temporary Wi-Fi vendor. A single Jetpack can connect up to 10 devices, including laptops, smartphones, tablets, notebooks, cameras, netbooks, and gaming devices. It is a perfect gift for entrepreneurs and freelancers, and he or she will surely appreciate it.
Portable Scanner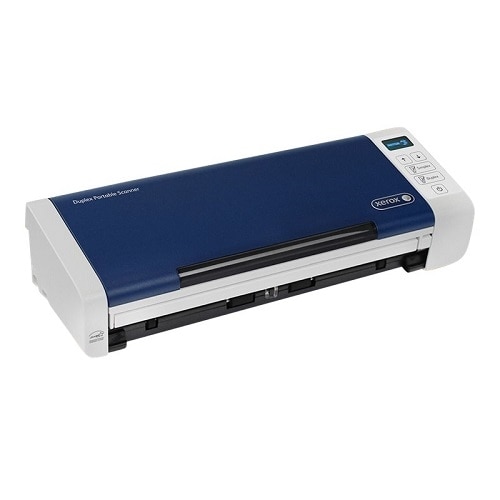 This is simply an electronic device that works the same as the flatbed scanner. As the name suggests, it scans physical documents into a digital format that can be stored, edited, transferred, and shared digitally. This can be useful for entrepreneurs and freelancers as they create and share documents daily.
LivePlan

This gift is more suitable for an entrepreneur who is trying to lay the foundation for his or her business to grow. LivePlan is an online tool that can help them build a strong foundation for their business. It works on a subscription basis and can help entrepreneurs and freelancers plan, track, and collaborate anywhere on earth.
Skillshare
It is essential for anyone running a business to ensure they learn new skills to manage and grow their business better. Skillshare is a tool that helps a person design social media strategy, plan keynote events, and do many more things. It can teach you just about anything you want to know, making it an essential tool for entrepreneurs and freelancers.
Washable Keyboard
If you deal with keyboards daily, you know how they can attract sticky dirt. You may accidentally pour water or juice or get food on it. With a washable keyboard, you don't have to worry about dirt as you can clean it quickly and easily.
Moleskine Evernote Smart Notebook

Next on the list of gift ideas for entrepreneurs and freelancers is this notebook, right here. It's arguably the best gift you can give to an entrepreneur or a freelancer, this notebook allows a person to digitize notes taken from a physical notebook. It is a subscription-based product and one of the best note-taking software platforms currently on the market. So, why don't you make your entrepreneur's friend day by paying for his or her subscription to Moleskine Evernote Smart Notebook?
Check out these inexpensive gifts for your boyfriend.
Grit: The Power of Passion and Perseverance – Amanda Duckworth
Is your friend an ardent reader? Why don't you surprise them with this exciting book by Amanda Duckworth? It talks about why some people succeed while others fail, which, according to the author, is all about grit. It contains invaluable lessons about succeeding as a person, and your freelancer or entrepreneur friend will love it.
Minimalist Goal Setting Journal + Daily Planner
If you want to make sure that you are completing your goals this year, you should grab this planner. It will help you get clear on your vision and goals. Learn more about the planner here.
The Obstacle is the Way: The Timeless Art of Turning Trials into Triumph – Ryan Holiday
This book by Ryan Holiday contains great ideas that can help individuals propel their personal and business growth with unstoppable resilience. The book has been used by great minds, including Steve Jobs and Amelia Earhart. If it was good for those two, it is totally good for your entrepreneur friend. It is a book on stoic principles and illustrates how they can be applied to your life.
The School of Greatness – Lewis Howes
According to the author of this book, there is no single path to greatness. The book shares stories from great achievers worldwide and how you can use their lessons to change your life and leadership skills.
Essentialism: The Disciplined Pursuit of Less – Greg McKeown
This book teaches readers that what they don't do is just as important as everything they do. It is a fantastic read and a great choice on this list of gifts for entrepreneurs and freelancers and will teach them the discipline of focusing time and energy.
Garmin Forerunner 735
With the hectic lives of entrepreneurs and freelancers, they are likely to burn out. To avoid this, physical fitness is required. The Garmin Forerunner 735 tracks your steps, calories, heart rate, sleep patterns, and location. The great part is that it syncs with all the apps you need to track your fitness.
Spa Visit
In the world of freelancing and entrepreneurship, staying focused is essential to your success. You will go through tremendous pressure that can affect your mental and physical health. While time may be limited, they must not forget to care for their health. Therefore, taking your freelancer friend to a spa day can be a thoughtful gift.
Unplug Meditation
The minds of entrepreneurs and freelancers are always busy. To some extent, that is ok, but you need a break now and then to recharge and focus. Meditation is the best way to relax and unplug from your daily hectic routines. Therefore gifting an entrepreneur or freelancer with a subscription to this awesome program, Unplug Meditation, he or she will appreciate it.
Dohm Sound Conditioner
A high-quality white sound is scientifically proven to soothe and calm the mind when one wants to refocus. Dohm sound conditioner helps a person focus on the work more effectively and develop better end products.
Rumble Roller
With entrepreneurs and freelancers spending most of their days sitting in front of a computer, self-care is important. The rumble rollers are essential for entrepreneurs and freelancers and help them easily relax their muscles.
KetoCaNa
Energy is essential for entrepreneurs and freelancers to be able to put in crazy shifts to deliver on time, and this supplement is the right product to supply that energy. It also helps boost cognitive function.
Zojirushi Mug
This simple but thoughtful gift will help your entrepreneur or freelancer friend keep their beverages in contact. A cup of coffee or other drink at work ensures entrepreneurs and freelancers stay fresh all the time. This mug is easy to clean, has one-hand usability, and foolproof lock.
Think Board
Sometimes we need a place to jot down our thoughts and ideas, and this oversized, transparent dry-erase board can help us to do that. It is easy to use and clean, and it is hard to find any suitable gift for an entrepreneur or freelancer trying to maintain an organized workspace. I write a lot of notes, so this item is one of my favorite gifts for entrepreneurs and freelancers.
Wooden Tea Chest
Tea break is usually an excellent time to re-energize and clear your thoughts. Gifting your entrepreneur or freelancer friend with this wooden tea chest shows that you really care about them.
Blue Apron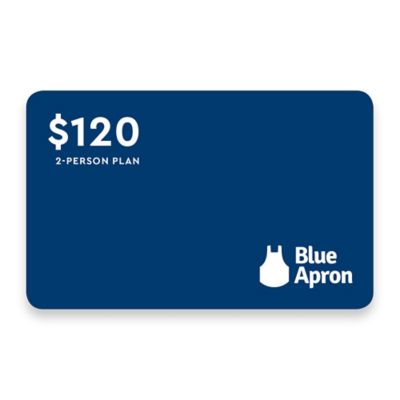 This is not a costume. It is a meal subscription service that allows you to order fresh food ingredients measured to fit your requirements. It helps a person eat fresh, healthy meals, and can a subscription for this service can be a great gift to entrepreneurs and freelancers.
Bulletproof Coffee Kit

Just like tea, coffee is an essential item to have in the office. Sometimes an entrepreneur or freelancer can be too occupied to restock this important supply, and you will be doing them a great favor by gifting them a coffee starter kit.
Customized Business Card Holder
Next up on the list of gifts for entrepreneurs and freelancers is a customized business cardholder. Giving out your business card is the best way to network and create awareness about your business. With a cardholder, entrepreneurs and freelancers can keep multiple cards in it to ensure he always has a card whenever he needs one to give out.
Portable Charger
Entrepreneurs and freelancers rely heavily on their mobile phones for almost all kinds of professional activity, and the last thing they need is a drained battery. A portable charger will ensure their devices function no matter where they go.
Bonus
Are you in need of some motivation and positivity? Look no further than "Positive Vibes: An Adult Coloring Book With Inspirational Quotes." This coloring book is packed with uplifting messages and beautiful designs to help you stay focused and positive. Get your hands on a copy today and start coloring your way to a better mood and a more inspired outlook on life.
This post features 30 gifts for entrepreneurs and freelancers. Hopefully, you found a few that you liked. If you know anyone who may need some gift ideas, make sure that you share this post.
Jason Butler is the owner of My Money Chronicles, a website where he discusses personal finance, side hustles, travel, and more. Jason is from Atlanta, Georgia. He graduated from Savannah State University with his BA in Marketing. Jason has been featured in Forbes, Discover, and Investopedia.