20 Jeezy Quotes to Keep You Motivated
This post may contain affiliate links. Feel free to view my disclosure 
here.
I love hip hop. It's one of my genres of music. Being from Atlanta, it's a huge part of the culture. Artists like Outkast, T.I., and Jeezy have continuously represented for the city. Rappers don't always talk about negative things Some of them drop hidden gems in their songs from time to time. Today, I want to share with you 20 Jeezy quotes that will keep you motivated. If you don't know who Jeezy is, go here for a quick tutorial.
20 Jeezy Quotes to Keep You Motivated
1. "I used to hit the kitchen lights cockroaches everywhere, hit the kitchen lights now it's marvel floors everywhere" – Thug Motivation 101 (song) Let's Get it: TM 101 (album)
At one moment Jeezy talks about being poor and seeing cockroaches scattering all over the place. The next moment he saw marble floors. With hard work, we all can change our situations as Jeezy did. We just have to stay focused.
2. "Might not just be the best, just know I plan to be" – Hustlaz Ambition (song) The Recession (album)
We are all working towards something. We don't start out being an expert or the best, but you gotta have the foresight to know that you can be.
3. "Let em talk, let em hate, watch the Lincoln navigate" – Amazin (song) The Recession (album)
I love this Jeezy quote. Everyone will not always support you. Some will talk crap and others will hate for no reason. Let them do that while you continue to become more and more successful.
4. "Look up in the sky and tell me what you see, the clouds, Nah homie not me. I see opportunity, I'm an opportunist" – Sky's the Limit (song) Let's Get it: TM 101 (album)
Every day that you wake up is another day to create opportunity. Are you going to sit there and let it pass you by or are you going to get out there and make something happen?
5. "You gotta take the time to thank God you made it" – The Real Anthem (song) The Real is Back 2 (mixtape)
This is another one of my favorite Jeezy quotes right here. The struggle is real or has been real for a lot of us. Whatever religion you may be, you have to stop and give thanks to a higher power.
To find out where Jeezy is performing next, click the link below
6. "They boxed me in the corner and I came out fighting" – I'm Back (song) Can't Ban the Snowman (mixtape)
Whether it's debt, haters, or a dead-end job, you can't afford to let that situation box you in a corner. Life is too short for that. Make a plan and come out fighting.
7. "I say I grind like it's 10 of me, I swear to God it's just one of me. Lord I know I ain't there yet, just know I'm gonna be" – Hustlaz Ambition (song) The Recession (album)
To get somewhere you've never been you gotta do things you've never done before. Sleeping less and working multiple jobs are two of the things that I've done in the past to make things happen. By sacrificing some stuff, you will eventually get to where you want to be at.
8. "If you're a real hustler, you gon get out here and get it" – 4 Zones (song) Seen it All (album)

Things will not always be easy for you. Are you going to complain about the situation or are you going to get up off your ass and make things happen? Choose wisely.
9. "Every time you see me I grind more and every time you see me I'm in grind mode" – Grind Mode (song) Church in these Streets (album)
It's the truth. A lot of creatives and business owners stay on grind mode. We want our products to be the best. The only way for that to happen is to continually be in working even if it's just a little bit.
10. "I can't wait to see the day I can change where my Momma stay" – Hustlaz Ambition (song) The Recession (album)
Out of all the Jeezy quotes, this may be my favorite. I heard this Jeezy lyric 12 years ago when I was a senior in college. It has stuck with me over the years. A lot of children want to be able to give back to their mother or father once they become successful and are able to. I know I want to make sure my mother is taken care of. This is one of the things I think about if I lose a little motivation.
11. "You gotta believe, You gotta believe" – Thug Motivation 101 (song) Let's Get it: TM 101 (album)
One key I've come to learn for success is believing in yourself when nobody will, and this is especially valid for leaders.
12. "What did you expect man, I came from nothin', Real street n*** and wouldn't change for nothin" – And Then What (song). Let's Get it: TM 101 (album)
Never let anything alter your essence. Your heart is beautiful just as it is, and never allow anything or anyone to take that from you.
13. "Yeah, the bigger the risk, the bigger the prize; chances make champions, against all odds" – Play it Safe (song). TM104: The Legend Of The Snowman (album)
Success only comes to those who are willing to take the risk. Don't sit waiting for a miracle, take that risk! Make it happen today.
14. "Go hard or go home" – Go Hard (song) Trap or Die 2 (mixtape)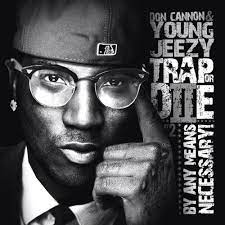 If you don't put in enough effort, you might as well stop trying. It's a principle of "all or none." Give success your all or forget about it.
15. "If you grind hard enough, You could stack a few mil' n*** make it out the streets like me. Enough" (song). Seen It All: The Autobiography (album)
Again, smart grinding and hustling are keys to getting you out of that situation. Never stop trying.
16. "Win my n*** just win. It's a dirty world but that b** still spin". Just win (song). Church In These Streets (album)
If you don't win, the world will evolve and leave you behind. So, start honing your skills and trying every legit way possible to win.
17. "And maybe I'm just chasing a dream or may be caught in the hype. We got faith, then we gon' be alright." The Real MVP(song). TM104: The Legend Of The Snowman (album)
Another key to success is faith. If you believe you can have it, you will receive it. Don't get distracted by the negatives, and keep looking forward to receiving the positives.
18. "I believe in me, n***, do you believe in you?" – Here We Go (song). The Recession 2 (album)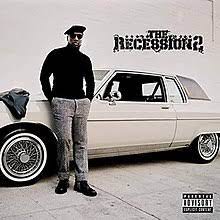 This has been a uniform trend so far. Search deep within – do you believe in yourself? You'd have to answer this before you can boast any success.
19. "You see what I'm up against? Do you see what I'm going through? A million gazillion pounds. I can't let it get me down." Da Greatest (song). Trap or Die 2 (mixtape)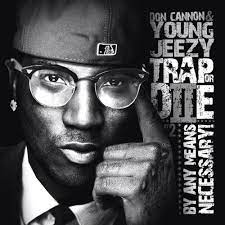 Despite all difficulties you face, Keep going! One day you will succeed.
20. "Got my n—-s out the hood, it's such a wonderful feeling. Three car garage with the twelve-foot ceilings" – And Then What (song). Let's Get it: TM 101 (album)
When you finally find success, never forget those friends that have always been there for you, those who supported you during the tough days and offered you the companionship you needed.
Do you have an artist that motivates you every once in a while?
Jason Butler is the owner of My Money Chronicles, a website where he discusses personal finance, side hustles, travel, and more. Jason is from Atlanta, Georgia. He graduated from Savannah State University with his BA in Marketing. Jason has been featured in Forbes, Discover, and Investopedia.