Disclosure: Please note that some of the links are affiliate links. My Money Chronicles will earn a small commission if you make a purchase.  See my privacy here.
I created this page of resources to include services, products, and companies I've used or can vouch for. I wanted to have everything in one place so that they can be easily accessible to you. The first set of items are
Online Selling
Accutek ShipPro Shipping Scale
Poly Mailers
If you sell a lot of clothes or small items, you should consider using poly mailers. They are durable bags that will help you to keep your shipping down.
Boxes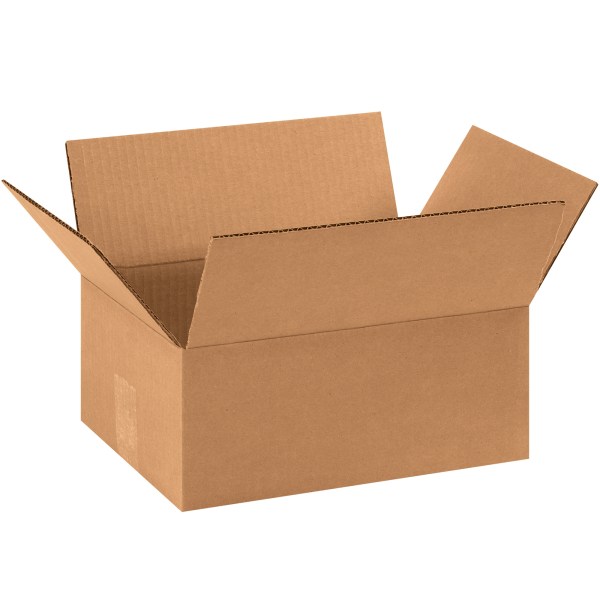 You'll also need some boxes depending on what type of items you sell. You can get some boxes from USPS for free. They may not have the side that you need. You can check with places like Office Depot or Walmart to see if they have different sizes.
Bubble Wrap
If you ship any fragile items, you want to make sure they make them to their destination in one piece.  Bubble wrapping the items will help to make sure that happens.
Shipping Tape
The more items that you sell, the more tape you will use. You want to make sure that you have enough stocked up.
Printer
One of the best things I did for my business was purchasing a printer. There are hundreds of different ones out there. I have one similar to the one that you see above.
eBay For Starters
You should check out this webinar if you are just starting your eBay journey. I go over the beginning steps beginners should take when learning how to sell on eBay.
Are you ready to dive in and start making money this week? Check out the webinar from the Flea Market Flipper. Rob explains how he was able to start reselling items. You can do the same thing. Sign up for the free webinar here.
Blog Related
Bluehost
Bluehost is one of the best hosting companies you can go with if you want to start a WordPress blog for a good price. My site has been hosted on Bluehost since 2013. You can get your hosting for as little as $3.95 per month (this low price is only available through my unique link). You also get a free domain when you purchase a plan of 12 months or longer. I wrote a step-by-step guide that will help you get started. You can find it here.
GoDaddy
GoDaddy is one of the best places to locate and purchase a domain name. They are advertised as the world's largest domain name website. I purchased a domain for another website I had a couple of years ago for under $5. That's a heck of a price. Head over here to see what domain deals are eligible.
Tailwind
Tailwind is a tool I use to help schedule my pins on Pinterest. Pinterest has been a game-changer. It is currently the platform that drives the most traffic to my website. Grab your free trial to Tailwind when you click my link.
Grammarly
Grammarly is a program you can download to your computer that helps with grammar. I've been using Grammarly for two years, and I love it. It helps you with spelling, punctuation placement, and other grammar issues. As a blogger or writer, this tool is a must-have.
Save You Money
VRBO
If I can't find a hotel deal when I'm traveling, I use VRBO I've used it to save money in Miami. If you want to save money on your lodging, check out VRBO here today.
Uber
I'm a huge fan of Uber. In most cities, Uber is much cheaper than a regular taxi. If you've never used them, use this link to get $5 off your first four rides.
Lyft
Depending on where you're going, you may see that Uber has surge charges, or they may be a little higher than you want to pay. You can use Lyft. Here is a code to get you $5 off your first ride.
Rakuten
Rakuten allows you to get cash back on your online purchases. I started using Rakuten last year and have already received some money back. Sign up for Rakuten through my link and get a free $10 cash back!
Books
The 4 – Hour Workweek
If you're thinking about doing your own thing, you should consider checking out The 4 – Hour Workweek. I will motivate and help you with automation, which will improve your life. I've read the book several times over the last five years.
The Total Money Makeover
If you are trying to get out of debt, you should read The Total Money Makeover. Dave Ramsey shares seven principles in his book called baby steps. Anyone can do them if they are focused and disciplined. I'm currently at baby step number 2. I can't wait until I'm finished with number 7!
Finance Related
Capital One 360
If you want to open a new bank account, check out Capital 360. They have no-fee checking and savings account options for you. They give new users a $25 bonus for each account if you deposit $250 or more. Check this link for details.
Credit Sesame
Credit Sesame gives you a free credit score. Their site also shows you various things you can do to increase it. For more information on increasing your credit score, go here.
Personal Capital
Personal Capital is an online tool that allows you to track your finances. You can add accounts such as your checking, savings, credit card, mortgage, and more there. Personal Capital is a free service that will help you get things in order. Find out more about it here.
Starting Your Amazon Side Hustle
Sandy Smith has made over $60,000 selling things on Amazon in three years. She has an excellent course that will also show you how to make some extra money with Amazon. I took the course a few months ago and learned a lot. I just wish I had the time to work on it. If you're looking for a side hustle, I'd recommend the course, Starting Your Amazon Side Hustle. You can find out more information about it here.
Swagbucks
Swagbucks is a site that I've used to help make some extra money. You can make money by doing surveys, watching videos, and playing games, as well as other things. To get started with Swagbucks, sign up here today.