70+ Side Hustle Ideas For 2023
This post may contain affiliate links. Feel free to view my disclosure 
here.
What's going on, everyone? Many people could use extra money from time to time. An emergency could happen, or they could want to save for a family trip. Whatever the reason is, I want people to know that there are many ways for you to make extra money. This post will discuss 70+ side hustle ideas you can try this year.
Side Hustle Ideas 2023
1. Server/Bartender
One of the easiest ways to make extra money is to consider becoming a server or a bartender. There are many restaurants that you can apply to. If you have a 9-5 job, you can serve or bartend once you get off or on the weekends. You could make a couple of hundred bucks a night if you are good at it.
2. Airbnb
If you have your place, you can rent it on Airbnb. You can list your whole home or rent out a spare room. I know a couple of people who've listed their properties before in the past. They say that it's easy for the most part. If you are interested in starting with Airbnb, visit this link.
3. Personal Trainer
If you are in shape and enjoy working out, you could become a personal trainer. As people get older, they want to take better care of themselves. As a personal trainer, you can help them with that. There are different ways for you to promote your services, such as through word of mouth or social media.
4. Swagbucks
If you want a place to do online surveys and small online tasks legitimately, then you should check out Swagbucks. Swagbucks is a free website that allows you to get "Swagbucks" for doing surveys, watching videos, and more. The Swagbucks can then be redeemed for gift cards and PayPal cash.
Related Post: My Swagbucks Review
5. Tutor
The next thing on the side hustle ideas list is to become a tutor. This could be your perfect side hustle if you are a whiz at a particular subject. Math and science are subjects that students struggle with. You can search online for companies that are looking for tutors, or you could start a tutoring service on your own.
Go here if you are looking for online teaching jobs.
6. eBay
This is one of my favorite ways to make extra money. I've been selling things on eBay for nine years. It is free to sign up for. You can sell almost anything on the website. People (including myself) make hundreds of bucks monthly from selling stuff on eBay. In my opinion, this is one of the best side hustle ideas on this list.
Related Post: 10 Posts That Will Help Your eBay Business
7. Washing Cars
The next way to make money is to wash people's cars. Everyone doesn't like to wash their car, so you should be able always to find some clients. Check around your neighborhood or advertise your service online.
9. Craigslist
Raise your hand if you've heard of Craigslist. I'm sure that 95% of you raised your hands. You can sell things on Craigslist, and you can also find odd jobs. The opportunities vary depending on the city that you live in. If you are interested in selling stuff on craigslist, ensure you stay safe.
Related Post: How to Sell Something on Craigslist Safely
10. Sell Feet Pics
Selling photos of feet is becoming an increasingly popular way for people to make quick money. You only need to establish a profile and upload photos of your feet to start earning money. Since the majority of the photographs on the selling platforms are only of feet and are not explicit, it is not necessarily adult content. FeetFinder is one of the most popular foot image-selling platforms, and registration takes just a few minutes.
11. OfferUp
If you are looking for another way to sell unwanted items, you can list them on OfferUp. OfferUp is a phone app where you can sell things to different people. It's very similar to Craigslist. The unique thing about OfferUp is that you can only list the items from the app. Sign up for the app below.
12. Computer Repair
If you are good at diagnosing computer problems, you should consider fixing them. Computers crash from time to time. They could have too much data on the hard drive, or they could get a virus. If you know how to restore the data, you could make a good amount of extra money.
13. Mechanic
I'll be the first to say that I don't know much about cars. When something goes wrong, I contact my mechanic instead of taking it to the shop. My mechanic is much cheaper than the auto shop, and he gets the job done. He's fixed several issues with my cars over the years. He's also fixed several of my friend's vehicles as well. If you know how to fix cars, you should seriously consider this side hustle. You will always have a steady stream of customers if you are good at it.
14. Lyft or Uber
While talking about vehicles, the next thing on the side hustle ideas list is to drive for Lyft or Uber. You create your own schedule. You can do just that if you want to work only on the weekends. You also can get paid each week too. Sign up for Uber company below.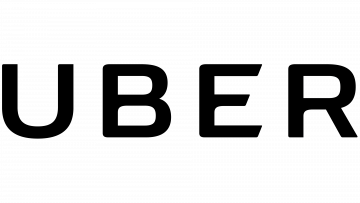 Related Post: The Life of an Uber Driver
15. Movie Extra
Have you considered acting? If you live in a city like New York, Atlanta, or Los Angeles, you should consider becoming a movie extra. They are always filming something in those cities, so there is always an opportunity to apply for work as an extra.
16. Substitute Teacher
If you work an early evening job and want to make some extra money during the day, you should consider becoming a substitute teacher. Depending on where you live, there may be a shortage of substitute teachers. That means that it will be easier for you to get on. If you have a bachelor's degree, you can apply.
17. Mystery Shopping
Do you mind shopping and performing small tasks in stores or restaurants? If so, mystery shopping is for you. There are several companies out there for you to sign up with. Mystery shopping usually has to make a purchase and rate a store or customer service. It's pretty simple.
Find plenty of other side hustle opportunities by using the Steady App.
18. Sell on Etsy
If you make your own arts, crafts, or jewelry, you can sell things on Etsy. Millions of people sell on Etsy every year. If you have good products to sell, Etsy may be your platform. Learn more about Etsy below.
19. Wedding Coordinator
Do you enjoy making sure people's weddings go as planned? Do you have an eye for setting up events? If the answer to those questions is yes, you can consider becoming a wedding coordinator. Wedding coordinators do tasks such as helping pick out the wedding venue, going over the guest list, and more.
20. Create an Online Course
You can create an online course if you're an expert at something and feel like you can teach it. There are many platforms out there for you to use. I created my first online course a few years ago. It is not easy, so you must be focused if you plan on doing this side hustle.
21. Sell an eBook
You may not want to create an online course. That's fine. You can write an eBook instead. EBooks can make a lot of money depending on the subject. They aren't difficult to create. This is one of the side hustle ideas I plan to focus on more in the future.
22. Massage Therapist
The next side hustle idea to try this month is to provide massage therapy. If you have your massage therapist license but have another job, you can do massage therapy on the weekends. Everyone cannot get to the masseuse during the week, so this could be a good side hustle for you.
23. Babysitter
If you like watching kids, you can babysit. People need sitters when they go out from time to time, whether during a weeknight or on the weekend. Start by asking your friends and family with kids if they need your services.
24. Referee
Do you like sports? Can you make sure that athletes follow the rules? If so, consider becoming a referee. There is at least one sport going on all year. Hypothetically speaking, you could referee football, basketball, volleyball, and baseball in a calendar year. I have a few friends who have refereed for a few years. It's some nice extra income for them. You can get paid between $35 – $50 per game.
25. Amazon Mechanical Turk
Amazon Mechanical Turk is another website where you can do online surveys. I used to do surveys on this site a few years ago. You can make an extra $20 – $30 per month if you do this 5 – 6 days per week.
26. Sell T-Shirts
Selling t-shirts is another one of my favorite side hustle ideas. I enjoy creating t-shirts and selling them online. If you're creative, you should try doing it too. I use three sites to make and sell shirts. They are Merch by Amazon, Redbubble, and Teespring. All three sites are free to sign up for. At the current moment, I've had the most success with Teespring. Check out this post I wrote on how to sell shirts with them. Merch is catching up, though.
27. Affiliate Links
If you have a website or a large following on social media, you should consider posting affiliate links occasionally. With affiliate links, you promote a product or a service. If someone clicks on the link, you get a percentage of the sale. People are making a killing with affiliates. Pat Flynn and Michelle Schroeder-Gardner are two people that are doing very well.
28. Make and Sell Coffee Mugs
Selling coffee mugs can be one of the more unique side hustle ideas for 2022. Try putting it on a coffee mug if you have a funny saying or design. You can use a site like Zazzle to get started with that.
29. Fiverr
Fiverr is a website for freelancers. People can post jobs or services there. For example, if you are good at graphic design, you could post an ad saying you will create someone's logo. There are several categories that you can list your service under $5. Check out Fiverr below.
30. Donate Plasma
You can donate plasma a couple of times per month. You should consider doing this as long as you're healthy and can pass the screening process. This is definitely one of the more unique side hustles out there. You can make a couple of hundred bucks per month.
31. Pawn items
If you have something of value, you could take it to the pawnshop. I pawned some jewelry a few years ago because I needed some money badly. I walked out of the pawnshop with cash ten minutes later. Besides jewelry, you can also pawn things like laptops, TVs, gaming consoles, stereos, and musical instruments.
32. Freelance Writing
If you like writing, you can make extra money from it. Writing is a skill. Not everyone can do it efficiently. Different companies need freelance writers from time to time. Some pay by the word, while others pay by the article. When I first started freelancing, I got paid $30 per article. Since then, I've increased my rates. The key to getting freelance gigs is to pitch constantly. If you're good at it, this can be one of the most lucrative side hustle ideas here.
33. UPS
During the holidays, UPS hires for several seasonal positions. They need additional package sorters and people to help with the drivers. If you want to make some money and get a workout, this is one of the best side hustle jobs out there.
34. Virtual Assistant
As a virtual assistant, you can do tasks for different clients. You can edit documents for the client, schedule social media, and more. You can do tasks wherever there is a computer and internet access.
35. Delivery Driver
This is another one of the things on the list that I've done. It's one of the easiest side hustles to make money with. Several restaurants need help with deliveries, especially during peak times. If you live in a safe area and don't have a problem delivering food, this opportunity is for you. At most restaurants, you get a paycheck and tips as a delivery driver. You can't beat that.
36. Photographer
People need photographers from time to time. If you have a camera and can take decent pictures, you could be able to make a little money to do so. You can start off doing headshots for people and expand from there.
37. Club Promoter
If you're popular and enjoy the nightlife, you could consider becoming a club promoter. Some clubs have difficulty getting a crowd, so they hire promoters to help them. If you can get people to come out consistently, you will have a good side gig. If you think you're up for the challenge, check with some local clubs or browse the gigs section on Craigslist.
38. Amazon Flex
Next up on the list of side hustle ideas is Amazon Flex. Amazon Flex is a program that allows drivers to deliver packages to people. You can apply for the program if you have a reliable car and a cell phone. Check the website to ensure that the Amazon Flex program is available in your city. If it is, apply as soon as possible. This can be one of the side hustle business ideas that can bring in a good amount of money.
39. Focus Groups
Focus groups are another way that you can make extra money this month. There are different companies that you can sign up with to find opportunities. Sometimes you can get over $100 for an hour of your time.
40. Start a Blog
Making money with a blog isn't easy, but the growth can be exponential if you stay with it. You can start a blog in less than an hour. If you have a plan in place and post consistently, you get to the point where you're making money. Here is a post I wrote on starting a blog with Bluehost. Bluehost is the hosting company that I use for my blog. They are currently starting their hosting at $3.95. It's regularly $7.99. That's a steal.
Start your blog for as low as $3.95 on Bluehost today!
41. Graphic Designer
Can you make great-looking graphics? Have you designed flyers for people before in the past? If you are a graphic designer, you have a skill that many of us don't have. Good graphic designers are hard to find.
42. Music DJ
DJs can make or break any party. I've been to some events where the DJ was great. I've also been to events where people booed the DJ. You will do well if you know how to rock a party. There is a chance that you can turn this into a full-time gig.
43. Web Design
The next thing on the list of side hustle ideas to try this month is to do some web design work. Many people want to create a website but don't know where to start. If you know how to create websites, you should promote your services as soon as possible. There is a huge market for web designers out there. Start marketing yourself, and soon you'll have your first client.
44. Content Manager
Content managers write press releases and publish articles. Most companies need content managers to help them get the word out about their company. If you are hard-working, you will be noticed by companies looking for content managers.
45. Model
Modeling is a fantastic side hustle. Especially if you get into modeling, you can start making money fast. You don't have to be a professional model. You can make extra money by posing for pictures in your local area.
46. Pet Care
Do you have a passion for animals? If so, you can start pet-sitting for people. Some people don't want to leave their pets at the kennel. They need someone to take care of the animals while they're gone. You can make a little extra money if you have your own place.
47. Research Reporters
You can get paid for researching and writing about certain topics. If you love to research, then you could make money doing it. You have to be great at researching. Otherwise, people will be hard-pressed to hire you to do the work.
48. Start a YouTube Channel
Starting a YouTube channel has become very popular in recent years. If you have a talent or can make people laugh, you can start a YouTube channel. You'll need to create entertaining videos and post them frequently.
49. Social Media Coach
As a social media coach, you help people build their social media presence. Most people don't know how to promote themselves or their businesses on social media. If you can coach someone to do that, they will love you.
50. Cleaning Services
You can start your own cleaning services if you're interested in making extra money this month. You can charge whatever you want, not less than $20 per hour. If you want to learn how to clean parking lots, check out the link below. It can be very lucrative.

51. Get Paid to Travel
You might not consider it a side hustle idea, but if you travel a lot, you might be able to set up some sites to allow people to book a trip with you. You can be a tour guide and also sell travel packages. You can even do this if you don't have much travel experience.
52. Network Marketing
To be successful in network marketing, you need to find a product or service that people are selling. If you know how to market yourself correctly, you have a chance to get ahead in this industry. First, however, you need to find a good company and product because if you try to sell something that people don't want, you won't make sales.
53. Personal Shopping
Personal shopping is not necessarily a money-making machine, but it can bring some nice pocket change. People are willing to pay you to do their shopping for them because they're busy.
54. Become a WordPress Consultant
Many people have built their own websites using WordPress. However, not everyone knows how to do it. That's why you can market your services as a WordPress consultant.
55. Drop-Shipping
Dropshipping is a strategy where you sell products without owning them. Instead, the company will ship the product directly to the buyer, and your job is to market them online.
56. Event Staffing
Some companies need full-time and part-time workers to help them at their events. If you're outgoing and love socializing, this could be your perfect side job.
57. Celebrity Look-Alike
This unique business idea has become very popular in recent years. You can get paid to go places and dress up as a celebrity. It's a fun thing to do if you have the looks of someone famous.
58. Handyman Services
Do you know how to fix things around the house? If so, then you can start your own handyman service. Many people don't know how to do certain things and need help.
59. Personal Chef
If you are passionate about cooking, then maybe being a personal chef is the perfect job. Many people would pay for a personal chef, and it's not very hard to do.
60. Assembling IKEA Furniture
Assembling IKEA furniture is a great way to bring in some money fast. Unfortunately, many people don't have the patience or skills to put together their furniture, so they pay someone else to do it.
61. Dressmaker
If you have a talent for sewing, you might want to start your own dressmaking company. You can make your own hours and charge whatever you want.
62. Dog Walker
Starting a dog walking business might be a good idea if you love dogs. You'll need to ensure that you understand dogs well and that you're very patient. Rover is a good company that you can start with. Click the image below to learn more.

63. Personal Yoga Instructor
Yoga is becoming more popular as people learn about its many benefits. If you know yoga, you can teach others and get paid to do it. All you need is some training and a yoga mat.
64. Caregiver for Elderly
Many elderly people need someone to check on them and ensure they're okay. This can be a very rewarding business idea, especially if you're good with older people.
65. Website Tester
This is a unique idea that helps companies build better websites. They will pay you to test their website layout and see how easy it is to use. This is an ideal job for people who love to surf the web all day long.
66. Online IT Support
Many people are not that tech-savvy when it comes to computers. This can be a good opportunity if you know how to fix computers and solve tech problems.
67. Recycling Business
You may start your own recycling business if you have a large backyard. Make sure you're recycling legal items you can sell, and then go from there.
68. Men's Clothing Alterations
You can make good money from men's clothing alterations if you're good with a needle and thread. Unfortunately, many men don't know how to do this kind of thing, which is where you come in.
69. Editing and Proofreading
You can get paid to edit and proofread other people's work if you know your grammar. You can either work for other people or start your own editing company.
70. Musical Instrument Tuner
Tuning musical instruments is critical if you know how to do it. Many people hire an instrument tuner for guitars and pianos and will pay you to do this for them.
71. Making Candles
Candles are trendy, and many people will pay to have custom-made ones. You need the right equipment and ingredients to get started.
72. App Developer
Mobile phones are very popular, and most people use apps on their phones. If you know how to make apps, you can launch your own app company and start making money.
73. Pet Grooming
Many people don't have the time to groom their dogs. If you love animals and have a good understanding of grooming them, this could be your perfect business idea.
74. Rent Your Clothes
If you have a lot of clothing, you can rent them out to people who want to wear them for special events. You can rent out your clothes to anyone who will pay you, and the best part is that everything stays in your closet.
75. Bird Watching
Bird watching is a great way to spend your time. If you enjoy bird-watching, you can start your own business and charge other people for bird-watching tours.
76. Homemade Baking
Lots of people love to eat homemade baked goods. You can start your own baking business and earn money in the process. You just have to be able to bake delicious items that people will want to buy.
77. Motorcycle Repair
Many people don't know how to do motorcycle repairs where you come in. You can offer services to fix motorcycles for people or open your own motorcycle repair shop.
78. Furniture Restoration
We've made it to the final side hustle idea on this list. Furniture restoration can be very profitable if you know how to do it. This is especially great if you can restore old furniture to its original condition.
I hope you enjoyed these ideas for side hustles. There should be multiple ones that you can try.
Most of these side hustles are for adults. If you're a teen looking to make money, check out this post titled Online Jobs for Teens.
What have you done to make extra money before?
Jason Butler is the owner of My Money Chronicles, a website where he discusses personal finance, side hustles, travel, and more. Jason is from Atlanta, Georgia. He graduated from Savannah State University with his BA in Marketing. Jason has been featured in Forbes, Discover, and Investopedia.