13 eBay Buying Tips That You Can Use Today
This post may contain affiliate links. Feel free to view my disclosure 
here.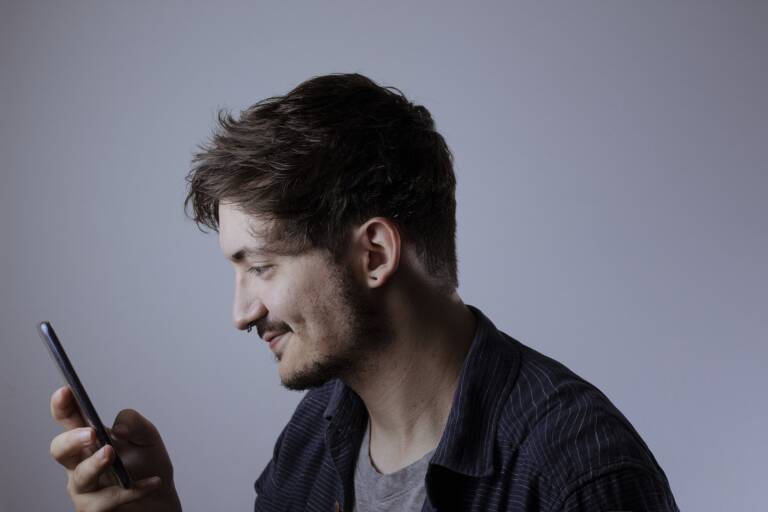 Have you ever purchased something on eBay? While many people have done that, there are folks out there who haven't. Some people haven't bought anything on there because they aren't sure how to. There are tons of things that you can purchase on eBay. You can get a lot of them for a discount price. If you want to learn how to sell on eBay, this post is for you. This article gives you eleven eBay buying tips that you can use today.
13 eBay Buying Tips
1. Add items that you're interested into your watchlist
eBay has a feature called watchlist. It is located to the right of the price of every item. This feature is helpful because it allows you to add an item you're interested into a list. All of your items on the list will now be in one place. It will be easy to purchase them from there when you're ready. The things stay on the watch list until they are sold or expire. You can add any amount of items to the list that you want. You also get notified if an item is sold or if it will be ending soon.
2. Compare prices
When you're looking for an item, make sure you check around for different prices. Different sellers may sell items for different prices. Before you buy something, search multiple listings. Remember to look at the shipping price as well. You want to make sure you get the best deal. It would suck to buy an item for $0.99 but have to pay $10 for shipping when you could have found the same thing selling for $5.99, including shipping. Comparing prices can save you serious money, so take the time to review at least 3 or 4 of the item you are interested in before pulling the trigger.
3. Auction or Buy it now
Most items are sold in an auction or Buy it Now format. An auction is when a seller lists a thing, and potential buyers bid on it. The person who bids the highest wins the auction. 
Buy it Now is when the seller lists an item for a particular price. If the buyer wants the thing, they agree to pay that price. I'm more of a fan of the Buy it Now option. I want my item sooner than later. It's up to the seller to decide how they want to sell them. Again, please research things to pay the best amount for them.
Sometimes, you can get your items for a lower price with auctions. It depends on what the thing is. Some listings only get a few bids, so you can get a huge deal.
4. Don't Be Afraid to Negotiate
Some sellers allow their buyers to make an offer if they want the item. As a buyer, you should use this option. In most cases, the buyer is willing to sell the item for a lower price than it is listed for.
5. View pictures of the item
The next thing you want to do is view all of the pictures of the item. Most listings should have multiple photos. If they don't, feel free to ask the seller to provide some more of them. They should have no problem providing them. I've read stories where a couple of sellers posted other people's pictures on their listings to try to get more money. Number one, that's not cool. Number two, that's fraud, and it's false advertising. If something seems wrong, don't buy it!
I'm sure more people on eBay are selling the item you are interested in. If that's the case, review each listing and purchase from the seller with the best price and feedback.
6. Read the entire item description
Before you buy an item, make sure that you read the entire item description. Don't just skim it; read everything. You may think you're purchasing a new item, but it could be used or new with problems. The item description should tell you all of that information. If the thing doesn't have a good description, stay away from it. If you see something in the description that seems wrong, reach out to the seller. If they are serious about their business, they will respond to you.
7. Check seller's feedback & reviews
Before I make any purchases, I take the time to view the sellers' feedback and reviews. If a seller has a lot of negative or neutral feedback, I don't buy from them. That means the seller needs to do something better. You may purchase something from them and receive a broken item or something you didn't order. You should be okay if a seller's positive feedback is over 90%.
8. Check shipping terms 
When you're buying something, you want to check the terms and policies of the seller. Some sellers offer same-day shipping. Others ship items within a day or two. You also want to check the refund policy as well. Some sellers offer refunds and accept returns, while others don't. Depending on the item, it may or may not be that big of a deal to you. Regardless, it's always good to know what their policy is.
9. Pay attention to the return policy
Some sellers offer a return policy, while others don't. If something is wrong with an item, there's a great chance that if you reach out to eBay, you can still return it. There are plenty of great sellers that don't offer a return policy. A seller having or not having a return policy isn't a big deal. I'd be more worried about their pricing and feedback.
10. Ask a question
If you have a question about any item that you're interested in, don't hesitate to contact the seller and ask them a question. Good sellers are there to help you. Heck, they want your business. Most of them will answer your questions in ample time. Potential buyers reach out to me all the time. They ask different questions, including dimensions and measurements. Sometimes people ask for more pictures. I answer every question. Most sellers will do the same thing.
11. Pay Attention to Auction End Times
As a buyer, your main goal is to make a purchase. If you are bidding on something in an auction, make sure that you pay attention when the auction ends. The worst thing that can happen is waiting to bid on an item and then forgetting about it. Unfortunately, that has happened to me before. What's worse is that I would have probably won the thing if I had put my bid on it. I don't want that to happen to you, so pay attention when auctions end. 
12. Look for Deals & Discounts
There can be deals and discounts found on eBay. Sometimes eBay has site-wide discounts. They may email or advertise a coupon. 
Sellers also have sales from time to time. If a seller has one, you can usually see the info about it when you click on their store.
13. Use the eBay App
The final eBay buying tip is to use the eBay app. It can be a convenient way to browse and potentially buy items while you are out and about. You can also set up push notifications on things you are interested in. 
These tips should help your eBay buying experience be a great one. If you've never purchased something on eBay, you are now ready to make it happen. 
Have you ever purchased something from eBay before? Did you have any problems?
Check out these other eBay-related articles!
7 eBay Alternatives: Other Places to Flip Items
Should You Start an eBay Store?
Jason Butler is the owner of My Money Chronicles, a website where he discusses personal finance, side hustles, travel, and more. Jason is from Atlanta, Georgia. He graduated from Savannah State University with his BA in Marketing. Jason has been featured in Forbes, Discover, and Investopedia.