This post may contain affiliate links. Feel free to view my disclosure 
here.
Atlanta is the capital of Georgia. It's a lovely place to be, especially if you love to have fun. I know this because it's my hometown and has always been a wonderful city with plenty to do. Don't be fooled by crime statistics or reality TV; Atlanta is still a friendly, safe city.
Atlanta has decent weather filled with mild winters, and spring fluctuates from cool mornings to warm afternoons, pleasant hot summers, and an unpredictable fall. It is one of the largest cities in the country and the biggest in the southeast.
It is also a major tourist destination. People from all over the world travel to Atlanta via Hartsfield-Jackson Airport. There are several prominent Atlanta neighborhoods to visit if you ever plan a trip to Atlanta, and these include:
Downtown
Downtown Atlanta offers plenty of things to do. The Centennial Olympic Park is located downtown. The park hosts several events yearly, such as concerts and fireworks shows. The Georgia Aquarium is located near the park. It is one of the biggest aquariums in the world, housing more than 100,000 animals. You can't come downtown without visiting the aquarium in Atlanta. The World of Coca-Cola is a fantastic place to visit.
Midtown
Midtown Atlanta is an area north of downtown. The Fox Theatre is one of the best-performing arts venues in the city. It has been in Midtown since 1929. Piedmont Park is also a place you should visit. It has over 200 acres of green space. The park is excellent for exercising, picnicking, or people-watching. They have several events at Piedmont, such as Music Midtown and the Atlanta Jazz Festival.
Atlantic Station
Atlantic Station is a neighborhood near Midtown. You get to it quickly from the interstate. They have shopping and restaurants. The place is vibrant all year. Some of the stores are Gap, Jos A Bank, and Old Navy.
You can do many fun things if you only have a few hours in metro Atlanta.
In today's post, I'll highlight 17 fun things you can do if you have just 36 hours in Atlanta.
What to do in Atlanta
1. World of Coca-Cola
The World of Coca-Cola is a museum that shows you the history of The Coca-Cola Company. It is an excellent attraction that is open year-round. They have several different exhibits that you can visit. My favorite part is where you can sample various types of sodas worldwide. If you happen to visit, make sure that you try this one drink called Beverly!
2. Visit Piedmont Park
Piedmont Park is located in Midtown. If you have some downtime during your 36 hours in Atlanta, this is a place you can visit to relax. The park has nearly 190 acres. Depending on the time of the year, you will see people exercising, walking their dogs, or simply relaxing and enjoying the day. Piedmont Park is also home to events and festivals such as The Atlanta Jazz Festival, Music Midtown, and the Dogwood Festival.
3. Atlantic Station
Atlantic Station is a neighborhood and an Atlanta area with retail and restaurants. There is also a movie theatre and an LA Fitness out there. Atlantic Station is a good place to go; people watch from time to time.
4. Watch the Atlanta Braves
Atlanta is the home of the 2021 World Series Champion, the Atlanta Braves. The Braves play at Truist Park, which is located in The Battery. It is 10 miles northwest of Downtown Atlanta.
5. Visit the College Football Hall of Fame
The College Football Hall of Fame is located in downtown Atlanta. It opened in 2014. If you're a college football fan, this is the place for you.
6. Atlanta University Center
The Atlanta University Center, commonly called the AUC, is another attraction you may want to check out. The AUC consists of four HBCUs. They are Clark Atlanta University, Spelman College, Morehouse College, and the Morehouse School of Medicine. If you have 36 hours in Atlanta and love HBCUs, you must visit the AUC.
7. Visit Stone Mountain Park
Stone Mountain Park is about 20 miles east of downtown Atlanta. There are several things for you to do at the park, such as hiking the mountain, riding the train around the park, and taking a sky ride to the top of the mountain.
8. Go Shopping
There are a lot of places to shop in Atlanta. Here are three locations that you should consider:
It is located in Buckhead. The mall is usually busy all the time. You can find Nike, Banana Republic, and Express retail stores at Lenox.
It is an upscale mall located in Buckhead. Dior, Fendi, and Gucci are just a few high-end stores you can find there.
Ponce City Market is located in Midtown. There are shops and restaurants that you can visit there. J. Crew Men's Shop, West Elm, and Lululemon are a few retail stores to check out.
9. Have a Nice Meal at some of these Eateries
There are hundreds of restaurants to eat at around Atlanta, but these four are worth checking out.
This place has good old fashion soul food. If you miss your Grandmother's cooking, check this place out.
JR Crickets is the best place to get hot wings in the city. There are several locations in the city to choose from.
This is the original Chik-Fil-A restaurant. It is located in Hapeville, Georgia, which is near Atlanta. It has a larger dine-in menu than regular Chik-Fil-A restaurants.
The Varsity is a historic fast-food restaurant. They have great chili dogs and hamburgers. You can't come to Atlanta and not eat at the Varsity.
10. The Beltline
The Beltline is a project that features 22 miles of multi-use trails and public parks. It circles downtown Atlanta and connects 45 neighborhoods directly to each other. Some communities are Grant Park, Inman Park, Peachtree Hills, and Oakland City.
11. Catch an Atlanta Hawks game
The Atlanta Hawks are currently an up-and-coming team. They play in the Eastern Conference. The Atlanta Hawks play at State Farm Arena. You should check out a game if you're in town during the NBA season.
12. Martin Luther King Jr Historic Site
The MLK Historic Site has several buildings, including the Ebenezer Baptist Church and Dr. King's childhood home. Dr. King and his wife, Coretta Scott King's tombs are also located in the King Center, which is also a part of the site. The Martin Luther King Jr Historic Site is located in Edgewood.
13. Centennial Olympic Park
Centennial Olympic Park is the next item on my list of things to do if you have 36 hours in Atlanta. Centennial Olympic Park was built for the 1996 Summer Olympic Games. It is home to several events, such as the summer concert series that is called Wednesday WindDown. You can get to the park using the Atlanta Streetcar.
14. Visit the Georgia Aquarium
The GA Aquarium is located in downtown Atlanta. It is the largest aquarium in the country. There are over 500 species that can be found there.
15. Visit Zoo Atlanta
Zoo Atlanta is located near the Grant Park area. The zoo has over 1500 animals. Zoo Atlanta is one of four zoos in the country that houses giant pandas.
16. Attend a Falcons Game
You should check out the Atlanta Falcons if you are an NFL fan. They currently play their games at the Mercedes-Benz stadium.
17. Fox Theatre
The Fox Theatre is a performing arts venue that is located in Midtown. It opened in 1929. The Fox Theatre shows movies and several shows throughout each year.
Bonus
Atlanta has tons of natural health food stores. If you are staying near the Hapeville area, check out Nature's Own Herb Shop. They have tons of great items at affordable prices.
If you only have 36 hours in Atlanta, I hope you take the time to visit some of these destinations.
Do you like Atlanta? Represent today.
Travel Resources
CityPass
CityPass is a convenient and cost-effective way to explore top attractions in major cities worldwide. You may get cheap entrance to a carefully chosen collection of well-known attractions, museums, and events with a CityPass. You can save money and time by obtaining a CityPass because it frequently offers skip-the-line benefits and offers substantial discounts over buying individual tickets. CityPass streamlines your touring experience, enabling you to make the most of your time in the city by entering various attractions with a single pass, whether visiting a major metropolis or a cultural center.
StubHub
If you are looking for tickets to any Atlanta sporting events or concerts, make sure you check Stubhub. They typically have great prices. Click on the link below.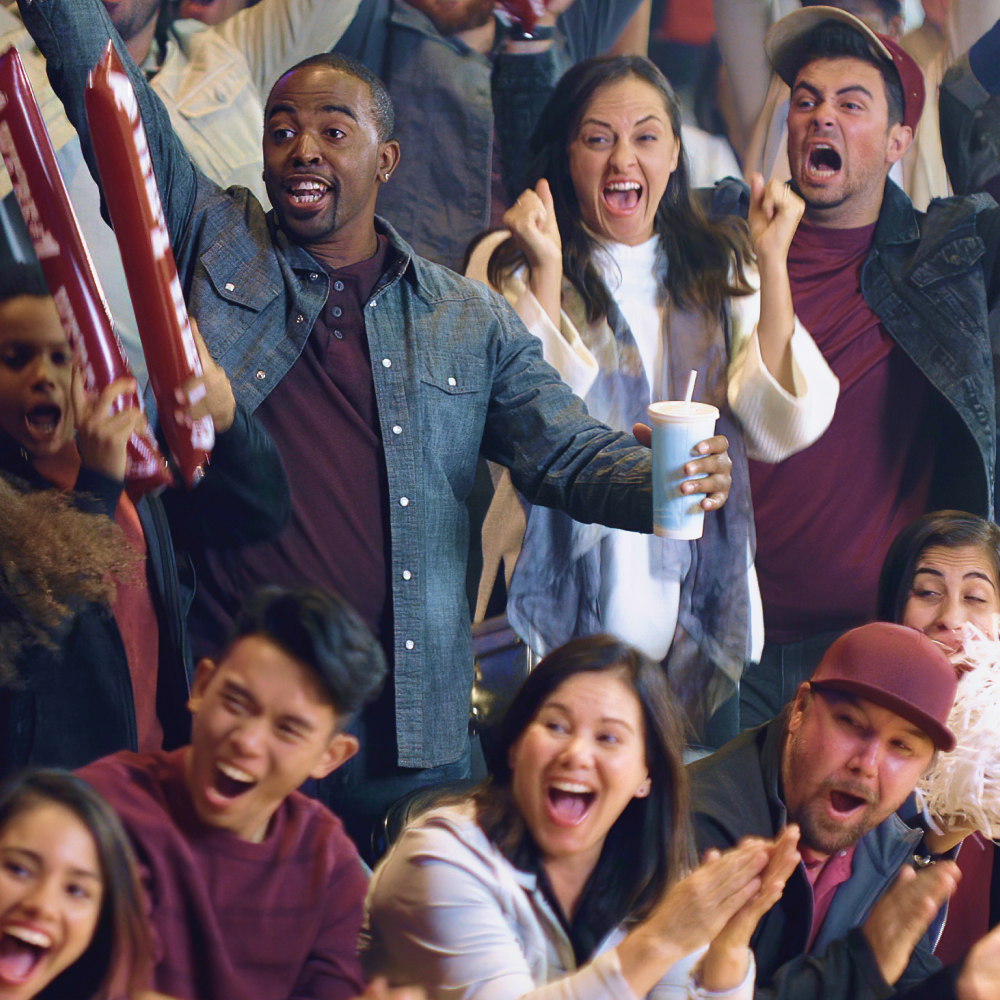 TripAdvisor is a popular platform that serves as a treasure trove of information for travelers. TripAdvisor is an excellent resource if you're looking for ideas or in-depth information about the places listed in this piece. TripAdvisor offers a wealth of knowledge about diverse areas worldwide, from the busy streets of busy cities to the peaceful beaches of tropical paradises.
The platform provides a vast selection of user-generated evaluations and thorough destination recommendations. These evaluations offer first-hand accounts and insights from other tourists visiting these places. You may improve your travel planning process by drawing on the collective wisdom of the TripAdvisor community and gaining insightful perspectives, advice, and suggestions.
Priceline
I've been using Priceline for a long time to book hotels and rental cars. They are one of my favorite travel websites to use. If you need a hotel room or rental car, check them out here.
Uber
I'm a big fan of Uber. In most cities, Uber is much cheaper than a regular taxi. If you've never used them, use this link to get $5 off your first four rides.
Jason Butler is the owner of My Money Chronicles, a website where he discusses personal finance, side hustles, travel, and more. Jason is from Atlanta, Georgia. He graduated from Savannah State University with his BA in Marketing. Jason has been featured in Forbes, Discover, and Investopedia.