This post may contain affiliate links. Feel free to view my disclosure 
here.
Everyone likes free money. Believe it or not, some companies give away free cash. These companies are looking for new customers, so they are not afraid to pay you to get your business.
Today I'll be sharing offers from companies that are going away giving away free money. You could receive 1000 bucks or more.
How to Get Free Money
Rakuten (formerly ebates) – $10
Rakuten is a cashback website. You get cash back from the purchases that you make through their portal. New users get $30 when they make a $30 or more purchase within 90 days. Target, Ralph Lauren, Walmart, and Home Depot are some stores where you can get cash back.
Swagbucks – $10
Swagbucks is a website where you can earn points for shopping online, watching videos, taking surveys, and more. The points (called Swagbucks) can be redeemed for gift cards or cash. You get a $10 bonus if you spend at least $25 in the Swagbucks shop.
Uber – $5
Uber is a ridesharing app that allows you to book rides through their app. It's one of my favorite apps. It has been clutch for me when I've gone out of town or if I feel like going to a bar downtown. Uber is giving all new users $5 off their first ride. To get that deal, sign up for it here.
Lyft – $5
Lyft is another rideshare company. Depending on where you live, their prices may be better than Uber's. Lyft is also giving new users $5 off their first ride. Get more info about that deal here.
Robinhood – (Free Stock)
Robinhood is an online brokerage company. They have a free app that allows you to buy and sell stocks. As I've gotten older, I've started to focus on investing some of it. I signed up with Robinhood a few years ago. They are giving new users one free share of stock. The free stock can range between $3 – $200. Some companies people can get stock from are Groupon, Microsoft, Siri, and Zynga.
MyPoints – $10
MyPoints is another website where you can earn points for shopping and doing surveys. You can get a $10 gift card when you spend $20 or more on their site. For more info, check out MyPoints here.
Earnest – $200
Do you have a lot of student loan debt? Have you considered refinancing it? If you are thinking about it, check out Earnest. On average, they've saved their clients $30,939. I refinanced my private loans with Earnest. I was able to secure a lower interest rate, and I lowered my payment as well. Earnest is giving new users a $200 bonus if you are approved for refinancing with them.
Delta Community Credit Union – $50
If you're in the Atlanta area and looking for a credit union account, check with Delta Community. I have a couple of accounts with them, and they treat you like a human, not just another number. They are giving new members $50 if they deposit $50 and have a certain number of transactions in a particular time frame. Check here for more information.
Credible – $750
Credible is a marketplace where loanees shop around for student loan refinancing, private student advances, personal loans, credit cards, and mortgages.
One of the ideal ways to save money if you have student loans is refinancing and getting an interest rate further-down than the original on your loans. You could save thousands with your interest rate just lowered by 1%.
But the best part is you can get a special gift card bonus of up to $750 free money when your refinancing is done through credible.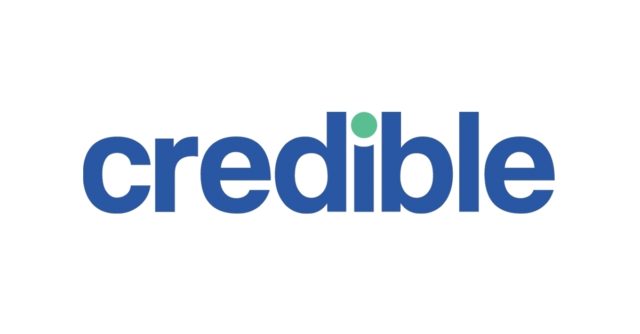 Stash Invest – $5
Stash is a personal finance app that lets you invest in thousands of well-known companies for as low as $5, making investing easy. The company also operates on a web platform.
By the time it hit summer in 2017, Stash Invest already had approximately 1 million users.
Stash Invest offers new investors a free welcome bonus of $20 upon registration.
Ibotta – $10
Ibotta is a free cash-back shopping app. Ibotta grants cash back on grocery and household products obtainable for collection and conveyance. You also have the option of saving grocery money on the app.
Upon signing up on Ibotta, you earn a $10 free bonus. And you also get to earn $5 for each referral.
Inbox Dollars – $5
Inbox Dollars is very similar to Swagbucks. It is also an online survey and rewards site. Once you're signed up, you can earn even more money by doing surveys, viewing videos, performing email promotions, using coupons, and much more. It's a straightforward way to make a little extra money.
And just like Swagbucks, you get a free $5 registration bonus.
Fetch Rewards
Fetch Rewards is a mobile application that allows users to earn rewards for their everyday shopping. Users only need to scan receipts from restaurants, grocery stores, and other merchants to gain points. Then, you can exchange these points for gift cards from well-known merchants like Amazon, Target, and Starbucks. A fast and simple method to save money when shopping, the app also provides additional ways to earn points through exclusive deals and promotions.
Stockpile – $5
With Stockpile, investing is uncomplicated and cheap. Stockpile offers you thousands of stock and ETF options. You are allowed to buy fragmental shares of companies like Netflix and Apple.
To show warm reception, Stockpile gives you free $5 to invest when you sign up.
$5 might seem low, but it's still free money. So why not take it right?
Everyone loves free money. Do you know what else people like? Free food. Below are ten places to get free food during your birth month. I recently had a birthday, and these free food offers came in handy.
Applebee's – Free Dessert
Applebee's will send you a coupon for a free dessert during your birth month. Sign up for it here.
Benihana's – $30 Gift Certificate
Benihanas is a fabulous Japanese restaurant. They give you a $30 gift certificate. For more info, go here.
Firehouse Subs – Free Medium Sub
Get a free Medium sub from Firehouse Subs.
Hooters – Free Boneless Wings
Hooters give you a coupon for free boneless wings. Go to their website and sign up for the Eclub.
Houlihan's – Free Birthday Entree
Houlihan's is a casual restaurant and bar. Get your free birthday entree when you sign up here.
Jason's Deli – $5 Coupon
Next on the list is Jason's Deli. They give you a $5 coupon for your birthday. Get more info here.
Moe's Southwest Grill – Free Burrito
You can't go wrong with Moe's Southwest Grill. They offer a free burrito.
Steak 'n Shake – Free Milkshake
If you like milkshakes, then this freebie is for you. Steak 'n Shake gives you a free milkshake during your birth month.
Waffle House – Free Waffle
Join the Regulars Club and get a free waffle from Waffle House.
Yard House – Free Dessert
Get a free dessert from Yard House. Sign up here.
Besides the above-listed ways, another way to earn free money is looking for unclaimed money that could be rightfully yours.
A report from a couple of years ago once stated $ 42 billion of unclaimed money was recorded.
Sources of this money could include; Closed bank accounts that were forgotten, credits on stores that were never used, unclaimed security deposits, overpayments in credit cards, nameless pensions, etc.
If you ever worked in a company that closed its doors, or you had a family member who worked with a company that went into liquidation but had taken part in their pension plan, there might be some money for them available.
$42 billion in unclaimed money is a lot and might be waiting for you.
If you want to make more money, check out this post featuring over 70 side hustles. There's something in there for everyone.
Jason Butler is the owner of My Money Chronicles, a website where he discusses personal finance, side hustles, travel, and more. Jason is from Atlanta, Georgia. He graduated from Savannah State University with his BA in Marketing. Jason has been featured in Forbes, Discover, and Investopedia.