How to Buy Feet Pics on FeetFinder
This post may contain affiliate links. Feel free to view my disclosure 
here.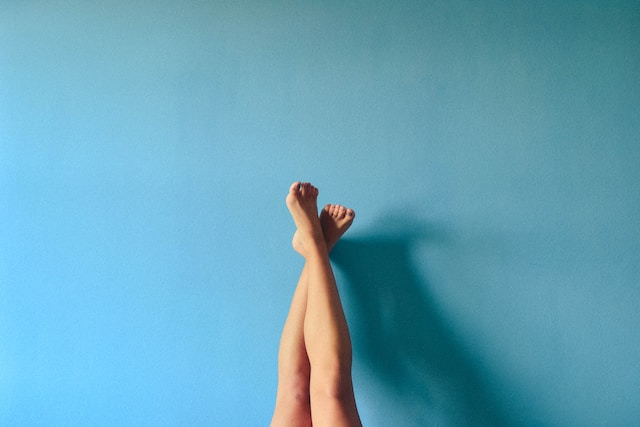 This is a sponsored post.
FeetFinder, a platform leading the charge in this niche, is where high-quality foot pictures meet those who appreciate them. Whether you're a seasoned foot enthusiast or someone who's just stumbled upon this unique market, this guide is your roadmap to understanding and navigating the world of foot imagery.
If you're the type that loves to look at feet, you're really in for a treat when you visit Feet Finder. It's wall-to-wall feet, and you'll enjoy every foot, heel, and toe.
How to Buy Feet Pics
Understanding Foot Fetishism
Foot fetishism, often misunderstood and stigmatized, is one of the most common forms of sexual fetishism. It's a fascination or fixation on feet, manifesting in various ways. Some individuals may be attracted to bare feet; others might find high heels or different types of footwear appealing, while some may be interested in specific aspects such as the shape of the toes or the arch of the foot. It's a broad spectrum, and each individual's preferences can be unique.
Contrary to some misconceptions, foot fetishism is not inherently harmful or perverse. It's simply another aspect of human sexuality and preference. Foot fetishism has been present throughout history and across cultures. It's important to remember that as long as the fetish is explored consensually and respectfully, there's nothing wrong with it. So, with that said, enjoy those lovely feet and never feel guilty about it.
Creating a Buyer Account on FeetFinder
Creating an account on FeetFinder is super simple. Let's walk you through the process from start to finish so that you can buy feet pics today.
Register For an Account
To register as a buyer of feet content, visit the FeetFinder website and click the "Sign up" button.
Fill in the Form and Information
During the signup process, you will be asked to fill out some basic information, such as your email address, username, and password. Please note that to use the platform, you must be at least 18 years of age.
Verify Your Identity
FeetFinder requires all users to verify their identities to protect buyers and sellers. You'll need to provide a government-issued ID, such as a passport or driver's license, and a clear picture of your face. Feet Finder promises that your information will not be shared with anyone.
Create Your Profile
Once you've verified your account, you can create your profile by adding a profile picture and basic information about yourself. Your profile on FeetFinder is an important aspect of your buying strategy, so make sure to fill it out thoroughly and accurately.
It couldn't be any simpler than that. The entire process is pretty quick, but remember, you can't skip over any of these steps. FeetFinder wants to ensure that everyone using their services is an adult, so they are so strict about buyers and sellers proving who they are.
Finding the Perfect Feet Picture
So, you're new to the platform. You have an idea of what you want but are unsure how to get it. Don't sweat it; we've got you covered. Here are some tips to help you get the pictures your eyeballs crave.
Identify Your Preferences
FeetFinder offers a wide variety of foot content, from feet in socks to pedicured feet with painted toenails. Some categories include feet covered in lotion, male feet, and even dirty or tattooed feet. As a buyer, determining your preferences can help you narrow down the search for the best pictures that suit your tastes.
Use the Messaging System
FeetFinder includes a messaging system for communication between buyers and sellers. This can be a useful tool for discussing specific requests or negotiating terms with sellers. Communication can also help establish a relationship with sellers, potentially leading to more transactions in the future.
Consider Custom Offers
Buyers on FeetFinder can purchase pre-made content or send sellers custom offers. If you have specific requirements or preferences not met by the available content, consider making a custom offer to a seller who catches your interest.
Browse Free Content and Blurred Paid Images
While sellers need to subscribe to FeetFinder, buyers can browse some free content and view blurred paid images. This feature can give you a sense of a seller's style and quality before you decide to purchase their content.
Quality vs. Price
The quality of the content can vary significantly depending on the seller. Make sure to assess the quality of the content against the price being asked. High-resolution photos or videos shot using professional equipment are likely to be priced higher than those taken with a regular smartphone.
Communication and Negotiation
Once you have found a seller or a piece of content that you're interested in, don't hesitate to initiate contact. Be professional and polite in your communication. You can negotiate the transaction's terms, including the content type, price, and delivery method. Just make sure both parties agree on the terms before moving forward.
FeetFinder Communication Tips for Buyers
When buying on FeetFinder, communication is crucial. The platform provides a messaging system for buyers to interact with sellers. Maintaining professionalism and politeness helps build healthy relationships. Buyers have flexibility in purchasing pre-existing or custom content, making communication and negotiation key to meeting their specific needs.
As a buyer, taking control of the negotiation process is crucial on FeetFinder. Diversifying pricing approaches can be beneficial, paying less for mainstream content and more for customized quality. Both parties need to agree on terms beforehand to ensure a positive experience.
Payment Options on FeetFinder
FeetFinder offers a secure and straightforward payment process for its users. Once you've selected your desired content and communicated with the seller, you can review the content before making a payment. Payments are typically made directly through the platform, ensuring a safe transaction.
It's important to note that FeetFinder advises against using gift cards for payments, as these transactions can't be tracked and could potentially be a scam. Instead, using the platform's integrated payment system lets you enjoy a secure buying experience, knowing that all sellers are verified and your transactions are protected.
What to Avoid When Using FeetFinder
Let's be honest and say there are always bad apples on every platform. FeetFinder does its best to weed through as many bad apples as possible, but they still get through. So with that in mind, you need to pay close attention to who you're dealing with.
Don't deal with anyone off-site or use a payment option that is unheard of to you. Something is probably a little fishy if the person asks you to send them Bitcoin. There's a reason they want to avoid going the traditional route of sending payments using the typical means that all the other sellers use.
You also want to be skeptical of anyone with a hard luck story. Something is up if the seller tells you they need money because of a sick relative or they need cash to buy diapers. Usually, scammers will try to find a soft spot in you so that you'll give them money with as few questions asked as possible.
You have a foot fetish, and there's nothing wrong with that. FeetFinder lets you find the feet you want to see without much effort. It's an excellent platform for those with sexy feet and the guys who admire them. Getting custom foot pictures made is what sets this site out from the rest, and it's also why it's so popular.
Take the time to get to know the sellers and find the ones who are most willing to do what you ask them. FeetFinder is a two-way street, meaning that if the sellers want to be successful, they must satisfy the buyer's demands. If you're willing to put in the effort, you'll find plenty of people willing to make the pictures you want while ensuring the process goes as smoothly as possible.
Jason Butler is the owner of My Money Chronicles, a website where he discusses personal finance, side hustles, travel, and more. Jason is from Atlanta, Georgia. He graduated from Savannah State University with his BA in Marketing. Jason has been featured in Forbes, Discover, and Investopedia.