School Supplies List: 30 Items
This post may contain affiliate links. Feel free to view my disclosure 
here.

Time is flying. Can you believe that school will start back in a few weeks for some people? (It already has for some.)  Whether you're in grade school or college, you will need some supplies for school. In this post, I share 30 items that should be on your school supplies list.
Book Bag
Every student needs a book bag to carry their stuff in. This Under Armour book bag might be the one that you need. It is a reliable, water-repellent backpack. Check it out below.

Ink Pens
Older students need ink pens. These TUL Prestige ink pens have a medium point. They come in packs of four. I used to lose pens a lot when I was in school. You may need to grab two or three packs.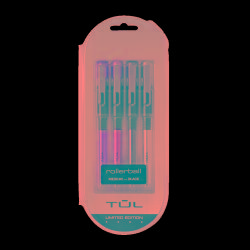 Notebook Paper
Next on the school supplies list is notebook paper. Students will use a lot of notebook paper during the school year. Mead notebook paper is the standard. This pack comes with 200 sheets. It would be good to grab multiple packs of this item.

Pencils
Students should make sure they have their No. 2 pencils. Here is a box of 96 that should last you the whole school year. As you lose or lend pencils out during the year, you'll be happy that you grabbed this box of 96.
Binders
Students need binders for different classes.  You can never go wrong with a classic three-ring binder. Below are some white binders. You could also get some that are different colors.

Art Supply Set
This art supply set features pencils, paint brushes, sketch pads, and other items. This item would probably be on a school supplies list for middle or high schoolers. If you're in college, I don't think you'd need an art supply set.

Calculator
Every student needs a calculator. You can't go wrong by purchasing a Texas Instrument. These calculators come in clutch, especially when you get in more advanced classes.
Crayons
Younger students will need crayons. Crayola has a 24 count box that should fill your needs. They also have 48 count and 96 count crayon boxes as well. It just depends on what you need.
Lunch Box
If you bring your lunch to school, you will need a lunch box. The one below is nice, simple, and very affordable. Make sure that your lunch box has enough space for your food. Also, don't go for the cheapest one.
Index Cards
Students need index cards to write down notes. Walgreens and other stores have them in packs of 100. You can also click on the link below and purchase them online as well.
Wite-Out Tape
Wite-Out tape is next on the school supplies list. It comes in the clutch if you make an error when writing with an ink pen. You will make an error. I still make errors when I'm writing sometime. My wite-out take is always ready.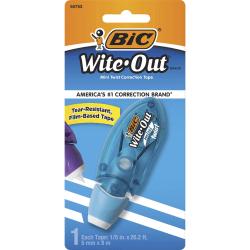 Scissors
The next item that is on the list is scissors. Scotch has them for in packs of three. Click on the link below to see what other options are available.
Folders
Students will need separate folders for each class. Office Max has some good varieties. Click on the image below to see how much they cost.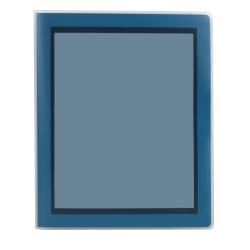 Subject Dividers
Subject dividers come in handy if you want to separate your notes in your notebook. You can grab a couple of packs and get yourself organized for the semester.

Planner
I've been using planners since middle school. They come in handy. They will help you not forget things. The planner below lets you plan things for up to 18 months in the future. If you want to get organized a planner is a must-have.

Combination Lock
If you're in middle or high school, you will need a combination lock for your locker. Masterlock is the industry leader. They have combo locks and key locks if prefer that one.

Pencil Sharpener
A pencil sharpener will be needed if you use pencils more than pens. This would probably be for younger students. Check this one below.

Laptop
Depending on what grade you're in, it's almost a must to have a laptop. The Dell laptop might be what you need. It comes with Windows 10 and has a lot of up to date features.

Printer
In college, I had my own printer. It came in handy. I didn't have to worry about going to a computer lab and finding out that the printer was broken. The printer below has a scanner and a copier.

Ink
What good is having a printer without having any ink? Ink can be expensive, but there are deals out there.

Stapler
Next up on the school supplies list is a stapler. As you become an older student, there is a good chance that you will need a stapler. When it's time to turn papers or other assignments, you will need to staple the pages together. It's better to have one than not.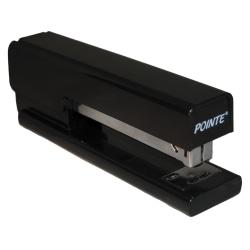 Color Pencils
Color pencils will come in handy for your art class and special projects. A lot of people like color pencils instead of crayons.

Paper Clips
Paper clips are another small item that you may need. Below are some that Office Depot sells.

Post-it notes
Students use post-it notes all the time, especially in college. You will use them for notes and more. This may be a must-have item on the school supplies list.
Highlighters
Highlighters are good for students middle school age and older. You can use them to take notes and write things in your textbooks if you choose to.

Hole Puncher
The next item on the list is a hole puncher. This one should be able to get the job done.

Flash Drive
People don't flash drives as much as they used to because of Google Drive and Dropbox. They still are good to use from time to time.

Dictionary
I dictionary is something that you will use when you're in high school and college. It will help you when you're working on those late-night papers.

Hand Sanitizer
This one is pretty much self-explanatory. You will definitely need hand sanitizer, especially with the world that we are in today. Grab some before it is sold out again.

Bonus Items
I have two bonus items that you can get while you're out shopping for back to school stuff. You need something nice for the first day of school.
Clothes