17 Ways To Make Money During Super Bowl Week
This post may contain affiliate links. Feel free to view my disclosure 
here.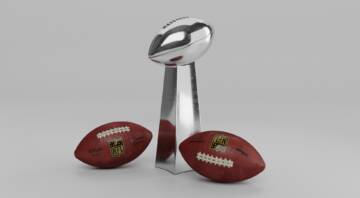 The Super Bowl is held in a different city each year. It has been in Atlanta, Miami, Tampa, and Los Angeles in the past few years. The city that hosts the Super Bowl each year gets a huge economic boost during the week leading up to the big game.
If you are a side hustler or businessman, you may wonder how to make money during Super Bowl week. This article features 17 ways to make money during that time.
How to Make Money During Super Bowl Week
1. Drive for Uber or Lyft
There will be tons of people in town for the Super Bowl. Everyone isn't going to rent a car or want to use public transportation. If you are a Uber or Lyft driver, you can make a lot of money that week. People will be coming from the airport and to and from hotels. Find areas of town that will be busy, go there and turn your Uber or Lyft app on, and get paid.
Sign up for Lyft here.
Sign up for Uber here.
2. Rent your home
Renting your home or a room can be lucrative during Super Bowl week. Hotels sell out fast. If they can't find a hotel room, folks turn to sites like Airbnb and VRBO. People list their homes or rooms for rent on these sites. This person made $2500 in two days listing their apartment on Airbnb in Minnesota during the Super Bowl in 2017. That's amazing. You could make the same amount or more depending on how long you rent your home.
Click this link to sign up for VRBO.
3. Sell Food
The next way to make money during Super Bowl week is to sell food. People need to eat, so why not supply them with food? If you own a food truck, this could be the perfect side hustle for you that week. Make sure that you research permits and where you can sell your food.
4. Food Delivery
Let's stay on the food topic. Food delivery will be very popular that week. You can sign up with a service like UberEats, DoorDash, and Grubhub. Tourists will be ordering food for their hotel rooms all day and night. That means that you can make money all week.
5. Sell Clear Bags
A lightbulb went off when I thought about this idea. The NFL has a bag policy. You can't just bring any bag to stadiums anymore. They have to be certain types. Clear bags are the ones that are allowed. If you can get clear bags, you can make some decent money.
6. Pet Sitting
Next up on the list of how to make money during Super Bowl week is pet sitting. I'm not a big animal, so it's not for me. If you like animals, post an ad on Craigslist or make a status on Facebook and see what happens. You can also see if your friends have pets or if they know anyone. Lastly, you can sign up with a program like Rover and find clients that way.
Learn more about Rover here.
7. Babysitter
People will want to be out and about during Super Bowl week. If they have kids, they'll probably need a sitter. If you like children, this could be a quick way to make money during Super Bowl week.
8. Sell Water & Drinks
Even though the Super Bowl is in the winter, I'm sure there will be people selling water and drinks outside the stadium. I'm not sure how much money can be made during this because others may also be doing that.
9. Take Pictures for Tips
You can take pictures for tips. Honestly, I'm not sure if this is a good idea or not. For it to work, you'd have to be located near a high-traffic tourist attraction.
Check out this list of 70+ Side Hustles
10. Brand Ambassadors
Hundreds of brands will be in town for the Super Bowl. They will be looking for people to help out as brand ambassadors. Check Indeed or Craigslist a few weeks before the big game to see what brands will be hiring in the area.
11. Sell T-Shirts
If you have a design or a saying related to the teams playing in the Super Bowl, you can sell t-shirts. Make sure that you have a permit if you need one. You don't want to have your items confiscated.
12. Souvenirs
You could sell souvenirs if you're good at arts and crafts or making things. Most of the cities in which the Super Bowl is played are tourist destinations. You can create something representing the city or the Super Bowl teams and then try to sell it.
13. Work at the Stadium
The Super Bowl stadium may be temporarily hiring more people for the game. You may be able to work the concessions or clean up the stands after the big game. Check the website of the host stadium for more details.
14. Turo
Turo is an app that allows you to rent your car out to people that are looking to rent vehicles. It is being called the Airbnb of car rental companies. If you have a car that people like, you might be able to make a couple of hundred bucks per day.
15. Parking
If you live near the Super Bowl venue and have a driveway, you could charge people to park there. Parking is always at a premium at big events. The Super Bowl will be no different.
16. Advertisements
Another good idea that someone left was to pass out advertisements for nearby bars and restaurants. That could help them get more traffic their way. If you have a large social media following on Instagram or TikTok, you can promote their business too.
17. Throw a Party
If you know a lot of folks, you can throw a party. People will be looking for things to do. This option could be quite lucrative if you can find a venue and a good DJ.
Check out some of these ideas if you want to make money when the Super Bowl comes to your city. I'm sure there's at least one thing here that you can do.
Are you thinking about attending the big game? Click on the image below.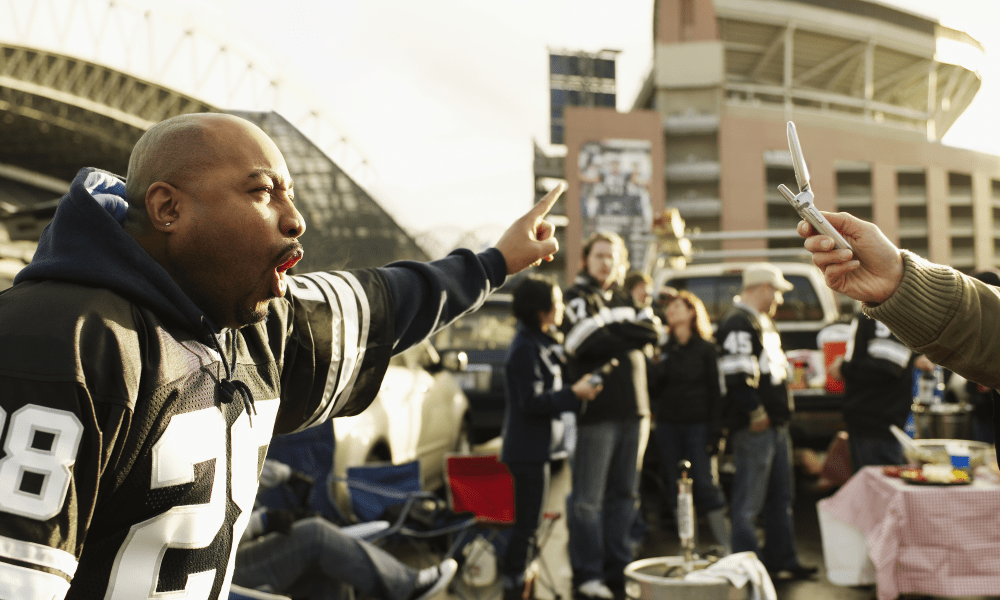 Are there any other ways to make money during Super Bowl week?
Jason Butler is the owner of My Money Chronicles, a website where he discusses personal finance, side hustles, travel, and more. Jason is from Atlanta, Georgia. He graduated from Savannah State University with his BA in Marketing. Jason has been featured in Forbes, Discover, and Investopedia.