Travel on a Budget: How to See the World Without Breaking the Bank
This post may contain affiliate links. Feel free to view my disclosure 
here.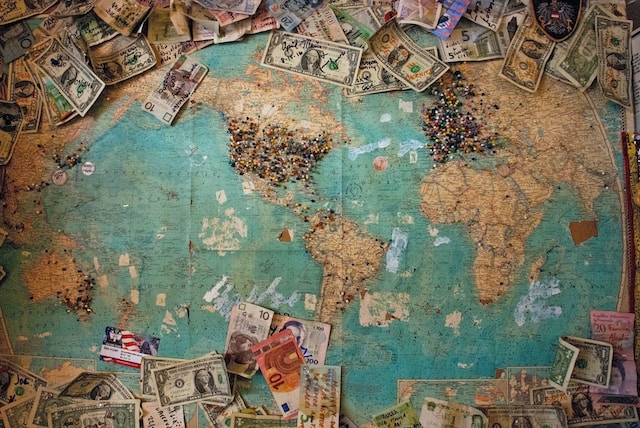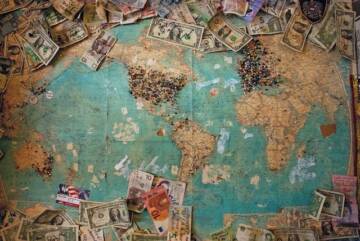 Many people want to travel, but they're still determining if they can afford it. With some thoughtful planning and budgeting, traveling without going broke is possible. From driving your own car to finding affordable accommodations, there are many ways to travel on a budget and still have a great time. This article will feature several tips.
How to Travel on a Budget
Drive Your Own Car
Depending on your destination, driving your car can save you a lot of money. Make sure that your vehicle is in good condition. Get an oil change if you have yet to do so recently. Also, check your tires. Once you do that, you must gas up and hit the road.
Book in Advance
Book your flights and hotel reservations at least eight weeks in advance. Flights and hotel prices usually go up the closer your travel date is. So, always lock in the low prices when you see them posted. You may find a reasonable price for a last-minute ticket, but that is rare. The difference you could save by booking early could be well over $200, which you can direct towards other expenses. This also saves you a lot of stress.
Take the Bus
My next budget tip is to take the bus to your next destination. A lot of cities have both Greyhound and Megabus. You're bound to find a good deal. Research your destination on both sites. The sooner you purchase your bus ticket, the cheaper it will be.
Red-Eye Flight
You will likely find a good deal if you fly late at night or early in the morning. Some people don't like to fly during those hours. If you decide to do that, you could save some good money. There are many places that you can go to check for red-eye flights. Expedia is an excellent site to start at. You can also do a quick search on Google Flights.
Stay With Someone
Instead of spending money on a hotel or condo, stay with family or friends. I've done this on several occasions. Not only did I save money, but I had someone to kick it with for a few days. If your family or friend has extra space, they'll be a better choice to ask than someone with a studio or one bedroom. You may only be able to do this on some trips, but if you can do it occasionally, you will be good.
Discount Airlines
Some people use discount airlines. Some discount airlines are Jet Blue, Frontier, and Spirit. I have flown all three of them before. I'd do it again as well. When choosing a discount airline, please do your research. Check to see if they charge for carry-on bags, seating assignments, or other things like that. That will save you money and embarrassment at the airport. I've seen people come to the airport and try to purchase their bags at the ticket counter. They were shocked to find out how expensive they were in person.
Couch Surf
Some people save money traveling by couch surfing. Couch surfing is where strangers let you sleep on their couch or air mattress for free. If you're the adventurous type, this might be for you. 
Airbnb or VRBO
These two companies allow you to book someone's property (Apt., Studio, Beach house, etc.) for a certain amount of days. I've used both services before. I booked a studio using VRBO in South Beach a few years ago for $300 less than the cheapest available hotel room. That was a heck of a deal. In some cases, their prices are usually lower than hotels.
Check out VRBO here to get discounts for travel.
Ask For Discounts
If you plan on staying in a hotel, ask if they have a discount. It's not guaranteed that they will, but asking doesn't hurt. It's always worth a shot. They will either say yes or no.
Check Your Dates & Days
Your trip dates are vital. If possible, you should try to stay away from holiday travel. That is usually when hotels and airlines raise prices. Leave a few days early to save money if you must travel on a holiday. Sometimes the day of the week depends on how much a flight will cost. From my experience, flights leaving on a Wednesday or Thursday are cheaper than Friday flights. Many people love to travel on Fridays for an extended weekend. So the airlines charge the travelers a little more. Make sure you take an hour or two and research different dates and times.
Save the 5-Star Meals
If you're on a budget while traveling, save the 5-star meals for your next trip. You can still find places to eat that are affordable. Make sure you research before you get to your destination.
Stay on the Outskirts of the City
Depending on where you're going, you can save a lot of money by staying on the city's outskirts. If you choose to do that, ensure you have transportation because taxis could be an arm and a leg. Using Uber can save you money if you want to avoid using a taxi.
Click this link to get $5 off your first ride with Uber.
Travel Search Engine
Using a travel search engine can help you find discounts too. Sometimes they may have crazy sales on hotel rooms. Many of them are steals. A couple of sites that I suggest are Priceline and Expedia.
Use Rakuten and save even more money on your bookings. Get $10 when you sign up HERE.
Time of Departure
We're up to number three on the list of frugal travel tips. Airline tickets are sometimes cheaper depending on the time you choose to depart. Early-morning flights and late-night flights are usually the most inexpensive. Early morning flights may be less expensive because some people have difficulty getting up in the morning. Late-night flights (red-eye) are probably cheaper than daytime flights for that exact reason. Only some people want to travel during those times. Again, if you're trying to save money when traveling, check those times out.
Favorite Brands
If you have a favorite airline or hotel chain, make sure that you sign up to receive e-mails from them. I have accounts with Southwest Airlines, Wyndham Hotels, and more. They send e-mails about deals that they have periodically. Also, using your favorite brands will allow you to earn reward points. I've used points to book Marriott rooms and Southwest Airlines flights before. You can save tons by using points. This is another one of my favorite frugal travel tips.
Travel with a Group
My final tip is to travel with a group of people. I put this tip last for a reason. Traveling with a group of people can save you a ton of money, but it can be challenging. People have different attitudes and motives for going on trips sometimes. If you are going on a trip with a group of people, make sure that you really know who you're traveling with.
Below are some recommended resources that will help you travel on a budget.
Expedia
I discussed Expedia earlier. They have a section that features bundle deals. If you are a fan of cruises, look no further than Expedia. When you book a cruise with Expedia, you get their Price Guarantee without worrying about cruise booking fees.
Travelocity
Travelocity is a travel site similar to Expedia. If you find a lower price, Travelocity will refund you the difference. Also, you can search over 400 airlines and more than 321,000 hotel rooms worldwide. They have a section on their site called Get Inspired where you can view several topics such as beach, city, and romantic.
Booking.com
Booking.com is a site featuring truckloads of travel deals. You can book hotel rooms, flights, and cars with them here. Booking.com has travel guides for many of the top destinations throughout the world. They also have a section where you can view different restaurants in the city that you are going to.
City Pass
CityPASS is a discount admission pass allowing travelers to visit popular tourist attractions in a particular city at a fraction of the original price. The pass typically includes admission to several of the most popular attractions in a city, such as theme parks and museums. The pass can be purchased online or at participating attractions.
Groupon
Virtually everyone has heard of Groupon. If not, I'll give you a brief explanation. Groupon is an online marketplace specializing in offering people activities, goods, and travel. It is great for finding deals for massages, restaurants, and more. Groupon has a getaways section where you view different travel discounts. There are all kinds of trip deals that you can buy.
Tripadvisor
Tripadvisor is one of the best travel websites out there. You can do many things there, including searching for things to do in different cities, such as top attractions. Something unique about Tripadvisor is that you can leave reviews of hotels and businesses on their site, which I like. You can also upload pictures of the business or hotel in your review. This is great because you get a chance to see how things look instead of just viewing professional images.
Priceline
I've been using Priceline for years. They have a great platform that allows you to view flights, hotels, and rental cars. You can compare the different prices and different brands. Priceline has Express deals that enable you to get hotels at a fraction of the cost. If you want to save even more money, they have an option that allows you to bundle and save. 
Google Flights
If you are flying somewhere, you must check out this site. They show you different flight info, such as how many connections you'll have and the best available flight option. You can also filter out airlines that you might now want to fly with. Google Flights also has an exploring map that allows you to see the price of a flight from your home city to other cities on the map. You could save more on travel by booking your airport parking before your flight.
If you thought travel was expensive, I hope this article has changed your mind. With these frugal travel tips and resources, you can save hundreds of bucks when it comes to traveling. If you have not tried any in the past, this is the perfect time to start.
Jason Butler is the owner of My Money Chronicles, a website where he discusses personal finance, side hustles, travel, and more. Jason is from Atlanta, Georgia. He graduated from Savannah State University with his BA in Marketing. Jason has been featured in Forbes, Discover, and Investopedia.